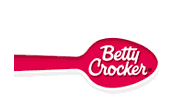 E-Mail from General Mills
---
I have attached a response I received from General Mills (they make yoplait etc.). Unfortunately, they admit to using genetically modified crops in their products.
When they say "all food must be safe" they mean "if nobody has dropped dead so far, we'll keep selling it". In other words, it's being tested on the consumer. They then go on to say the FDA has submitted genetically modified crops as "completely safe". This is untrue. The FDA is not in a position to make a firm judgement as *NO* long term investigations have been conducted. Many studies have shown GE to be unsafe. This leads me to believe that the government is taking a "wait and see what happens to the people" attitude. This is unacceptable. Isn't it interesting how the European Parliament has banned genetically modified foods from it's restaurant yet permitted the general public to consume?
You will also note their use of "biotechnology-improved". Kind of made me laugh... we know which side of the fence they're sitting on.
Another thing I found interesting is the last paragraph where they state they do organic produce too. I found this so strange that, on the one hand they're completely pro-genetic modification and, on the other hand, they're selling organic goods. I don't like or trust that so, I have written to their subsidiaries and will post that as soon as I have a response.
In the mean time, please avoid "General Mill" as the consumption of genetically modified organisms has not yet been sufficiently tested and I presume you don't want to be part of the experiment.
---
Dear Consumer:
Thank you for recent inquiry regarding General Mills' position on the use of ingredients
that have been modified through biotechnology.
First and foremost, all food must be safe. It is not only the law, but also an issue of
ultimate importance to all food manufacturers. Second, the Food and Drug Administration,
the U.S. Department of Agriculture and the Environmental Protection Agency have all
concluded that food using ingredients from biotechnologically-improved crops is
completely safe and no different in any meaningful way from other food. For that reason,
the FDA does not require special labeling for it. However, if food has been significantly
altered in composition or nutrient content, or if biotechnology introduces allergens into
food, special labeling is required. None of our products requires special labeling.
Accordingly, we do not test them for the presence of this material.
Because of the growing use of biotechnology by farmers and the way that grain gets
commingled in storage and shipment, it's certainly possible that some of our products
may contain ingredients that have been improved through biotechnology. We can assure
you, though, that every major regulatory agency, as well as independent scientific groups
like the American Medical Association, has concluded that these ingredients are safe. For
more information, you may wish to visit The Alliance for
Better Foods website at www.betterfoods.org
General Mills also believes in providing consumers with a variety of food options. Toward
that end, we do offer organic products that, by definition, do not use ingredients that
have been improved through biotechnology. Please look for organic Gold Medal flour,
Sunrise organic cereal, and a wide range of products from our Cascadian Farm and Muir
Glen brands. To get more information about our organic products, please visit us at
www.smallplanetfoods.com
Thank you again for taking the time to contact us.
Sincerely,
Glenda Ellis
General Mills
Consumer Services"
---
Click here for the General Mills homepage
Click here for General Mills company profile
Click here to E-Mail General Mills
---
Received 14 June 2000
---
NEXT LETTER
BACK TO GENETIC ENGINEERING INDEX
BACK TO MAIN INDEX